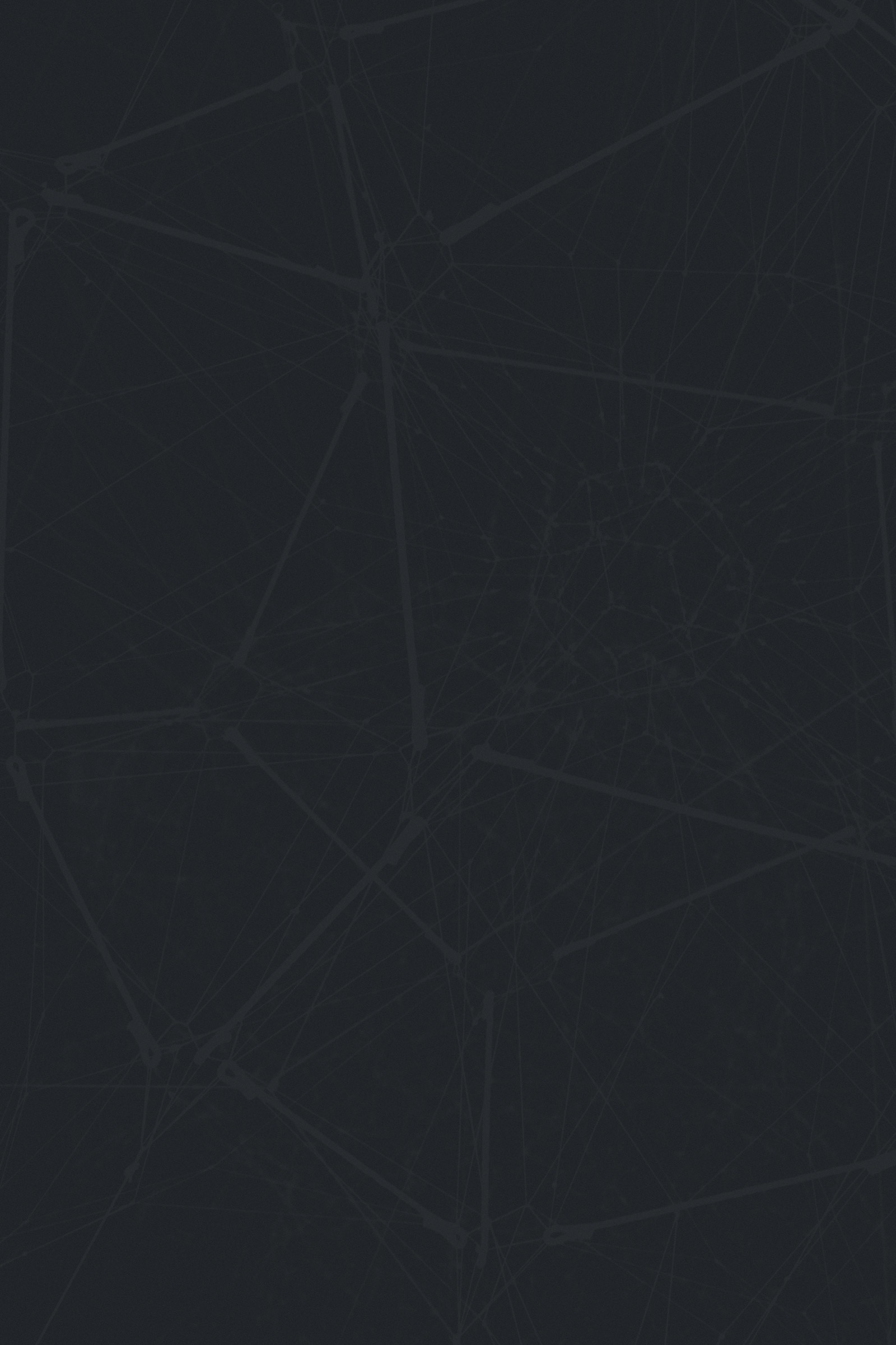 Real-time
Intelligence as-a-service
Designed for key decision makers and management level staff, TEKEVER ATLAS provides intelligent onboard and on-ground tools for real-time and historical data processing. Our AI/ML-powered data-centre assures the right person gets the right information at the right moment.
Pre-Mission
It will allow the decision makers to more effectively plan their missions, by allowing them to easily design mission parameters such as areas of interest, objectives and targets.
During Mission
Decision makers will be able to view live missions from anywhere.
Post Mission
This will enable the decision makers to review any mission that has been conducted and easily pull out the data needed to act as evidence.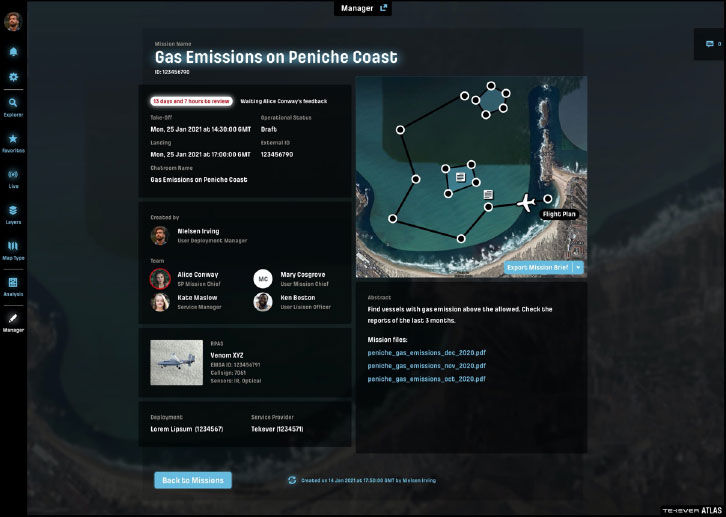 Prepare Mission -
UAV Mission Enhancer ATLAS
Create mission briefs
Define objectives on map
Choose aircraft
Define mission parameters
Manage approval process with customisable workflow
Follow Live
UAV Mission Enhancer ATLAS
Follow live video feed and metadata from a browser:
Sensor Video, Flight plan, Flight path, Object identified
Additional layers supported (wind, currents)
Jump to any point in the mission timeline
No software installation needed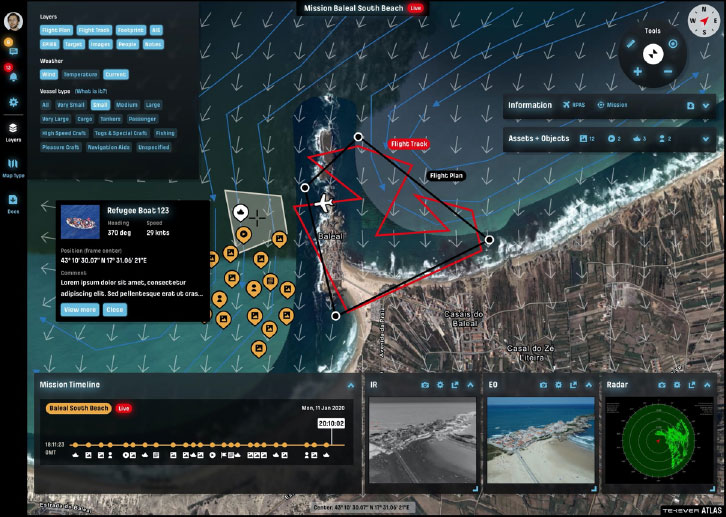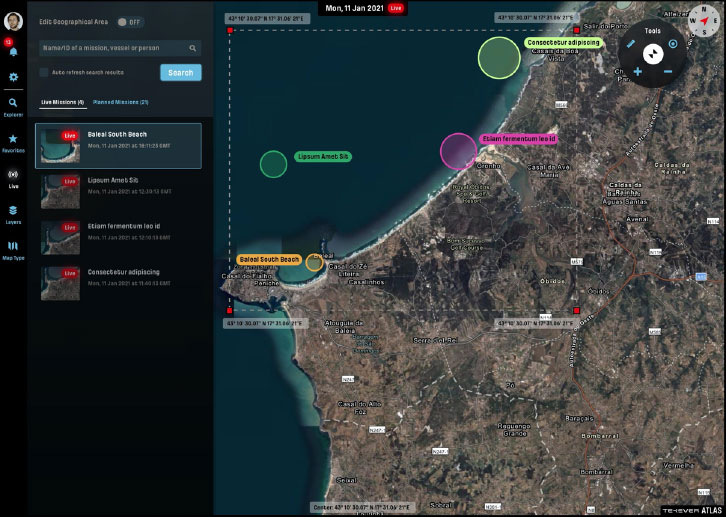 Search Live
UAV Missions Enhancer ATLAS
Search planned or ongoing live missions
Search by geographical area or mission parameters
See areas the sensors have covered
Search Vessels
UAV Mission Enhancer ATLAS
Find Vessels with mission search tool
Cross-reference to existing databases and AIS targets
Search through live and past missions for evidential data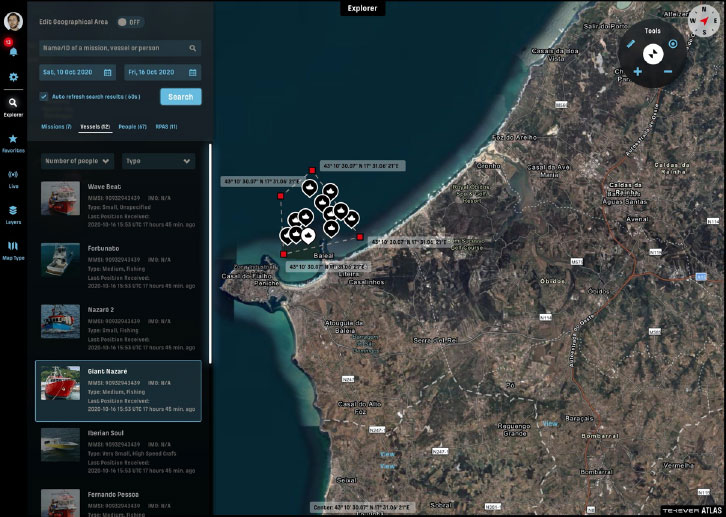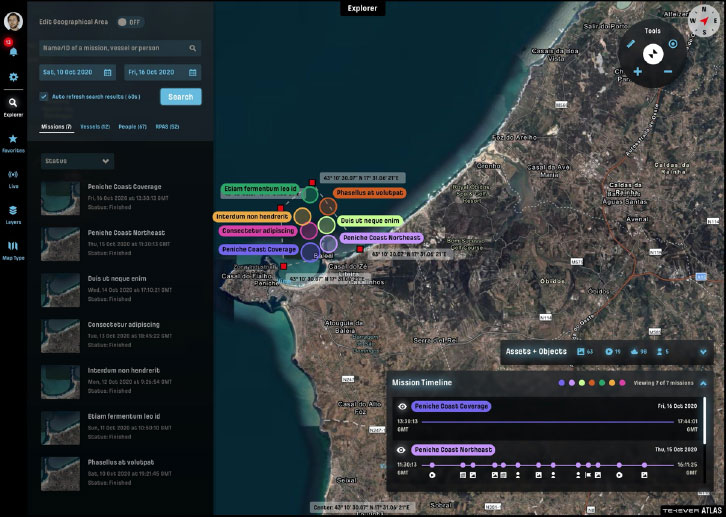 Search Past
UAV Missions Enhancer ATLAS
Search completed and past missions
Search via geographical area or mission parameters
See areas missions have covered
Re-play missions as if it was live
Annotate with additional data
Explore Data
UAV Mission Enhancer ATLAS
View specific vessel details
Explore past missions where vessels were identified, either on direct video surveillance or AIS track hit
Replay missions and videos that have identified vessel-of-interest
Correlate data across missions